California Online Voter Guide
November 2012 General Election

22nd edition

Now Playing! The Proposition Song
The Proposition Song is set to a traditional folk melody. The lyrics were written by CVF's president, Kim Alexander, and the song was recorded on October 3, 2012 at Capital Public Radio's studio in downtown Sacramento.

The Proposition Song Players:

Kim Alexander (vocals, ukulele)
Dave Oliver (vocals, ukulele)
Max Howe (saw)
Jeff Bruner (bass)
Tom Cox (guitar)
Lou Galgani (percussion)

Videography: Bob Stanton, Jennifer Davis, Sara Floor Miller, Laura Kerr

Video editor: Steve Anselmino

Studio recording: Ben Adler

Produced by the California Voter Foundation with support from the Wallace Alexander Gerbode Foundation

Special thanks to:

Capital Public Radio
Mike Blanchard & the Californios
The Pharmers

Video footage included from the following Sacramento locations:

Old Ironsides
Torch Club
Dad's Kitchen
Barber's Shop Automotive
News organizations, radio stations and anyone else who wants to broadcast part or all of this song has permission to do so, provided that credit is given to the California Voter Foundation and its web site, www.calvoter.org, and the song is used for reporting, public education or other nonpartisan, noncommercial purposes.

High-quality HD WAV audio and video files are also available to stations for broadcast. Contact Kim Alexander for details.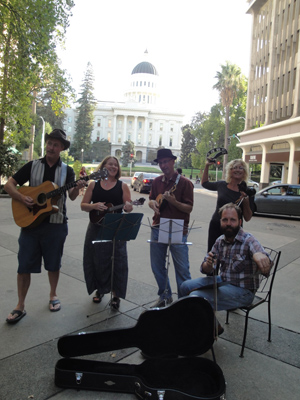 Dress rehearsal in front of the State Capitol, October 3, 2012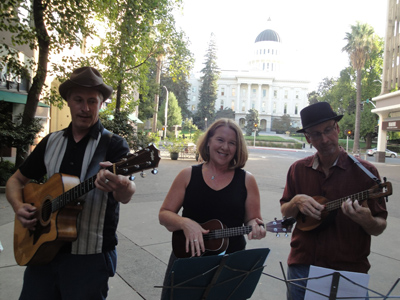 Tom Cox, Kim Alexander and Dave Oliver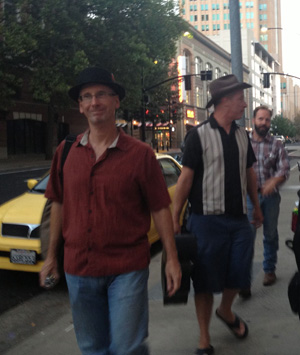 Dave Oliver, Tom Cox and Max Howe heading to the studio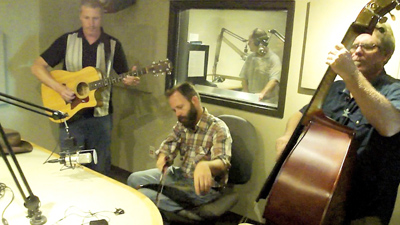 Tom Cox, Max Howe and Jeff Bruner play while Ben Adler records at Capital Public Radio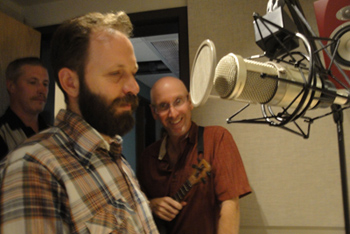 Tom, Max and Dave listen back to the recording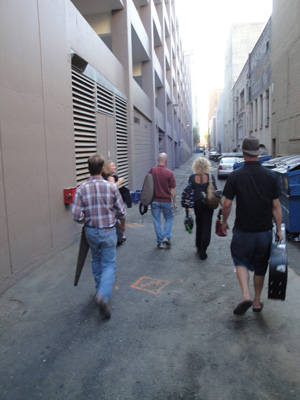 Proposition Song players heading out - Max Howe, Kim Alexander, Dave Oliver, Lou Galgani and Tom Cox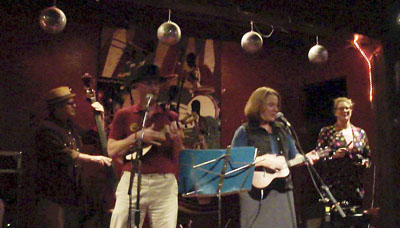 Jeff Bruner, Dave Oliver, Kim Alexander and Lou Galgani performing the
Proposition Song at the Torch Club in Sacramento, Oct. 10, 2012.
This page was first published on October 10, 2012 | Last updated on October 29, 2018
Copyright California Voter Foundation, All Rights Reserved.